I'm a brush and palette knife artist painting with oils. I enjoy working with visible brush strokes, and thick, sculpted layers when using knives.
I love painting evocative landscapes, capturing moments and places that surround me. I grew up in rural Poland and now live in Sussex, England. My paintings represent the unique beauty of the two places.
I'm a self-taught artist, having painted in oils since I was 11 years old. However, for many years education and work within design and innovation took priority over my art, and I'd created mainly on commission.
No longer wanting to delay this artistic part of my creativity, I'm dedicating 2020 to painting self-initiated projects. I look forward to exploring and translating the beautiful landscapes of England and Poland onto canvases!
.COMMISSION YOUR PAINTING.
Is there a place that's very meaningful to you? – a view that you love, a special moment or mood a certain spot brings up for you...
Get in touch if you feel drawn to my work and would like to commission a painting. Whether you have something specific in mind or would like us to develop your idea together.
I'll work with you to create a brief tailored to your needs so that you can trust my creative process.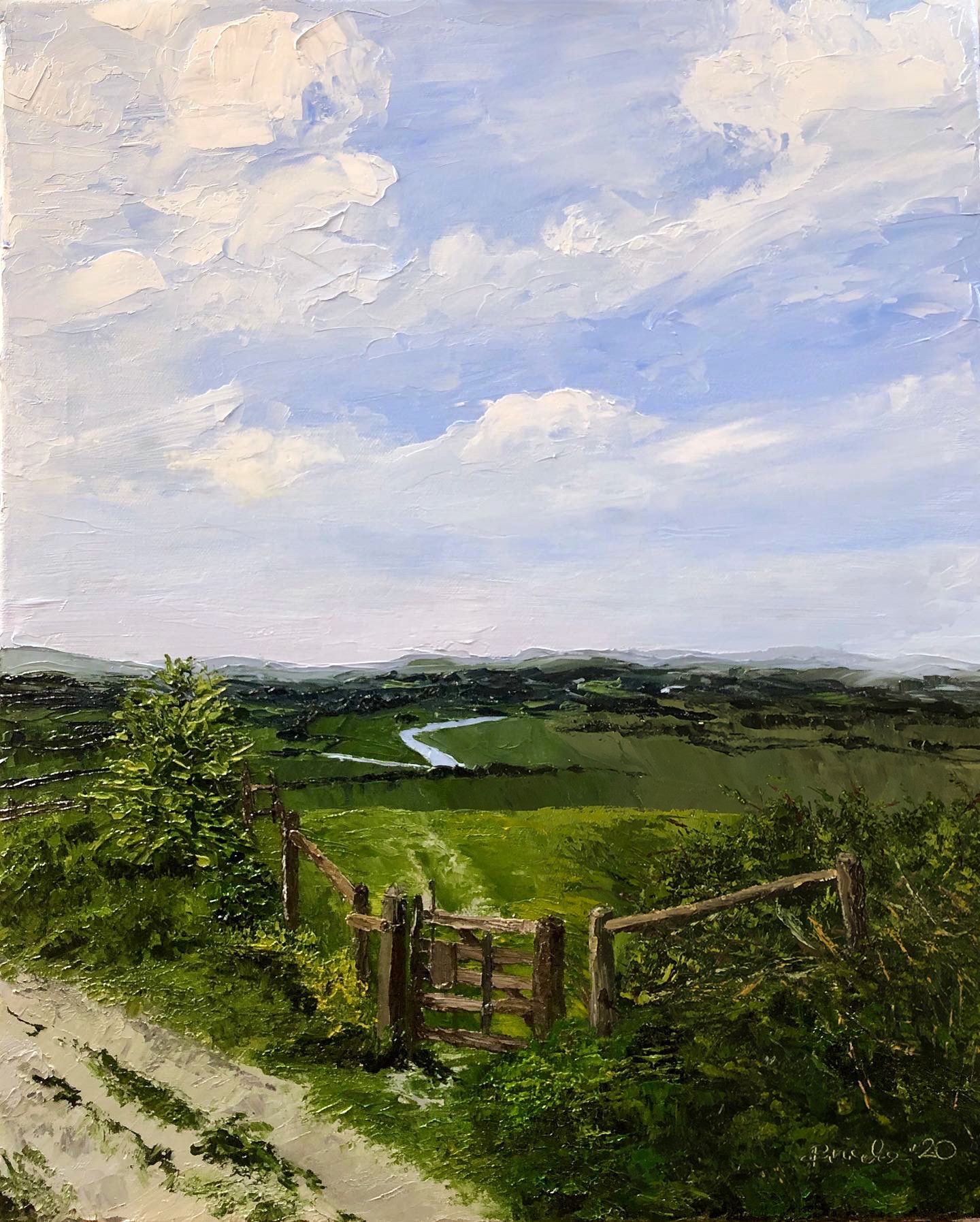 .SHOP ORIGINAL ART & GICLÉE PRINTS.
A selection of original artworks and limited edition giclée prints inspired by the beautiful landscapes of Poland and England.
The pieces showcase my signature creative process, capturing gorgeous colours and textures of nature.