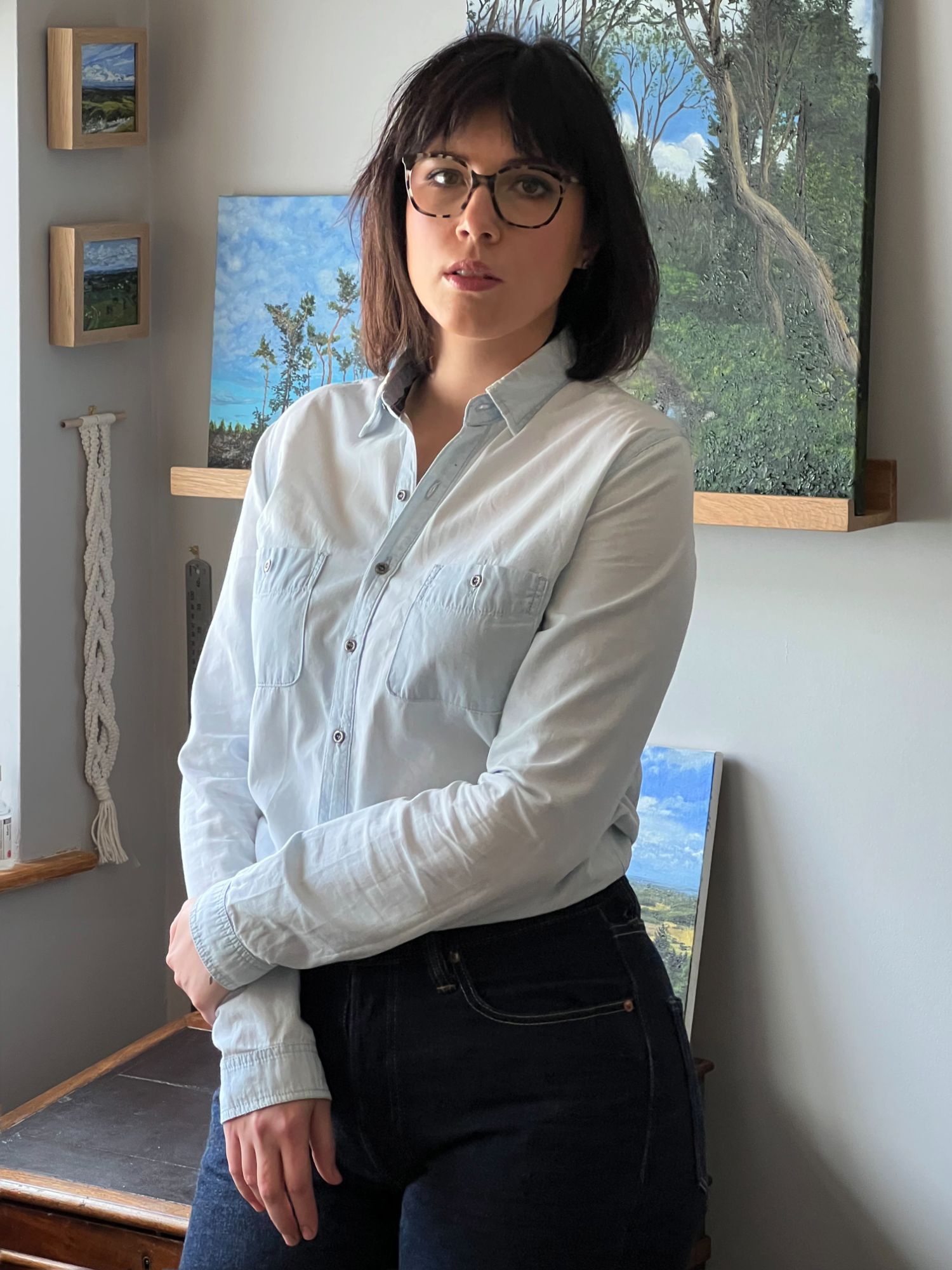 I'm a brush and palette knife artist painting with oils. I enjoy working with visible brush strokes, and thick, sculpted layers when using knives.
My paintings capture the unassuming beauty of nature with dramatic skies, expansive open spaces and rolling hills of rural landscapes.
I grew up in rural Poland and now live in Sussex, England. My paintings represent the unique beauty of the two places. My art draws on a connection between our homes, the land around us and the timeless and infinitely minute moments that link these.
View available collections of my original artworks featuring works on canvas, paper and panoramic landscape lampshades.
Enquire to purchase.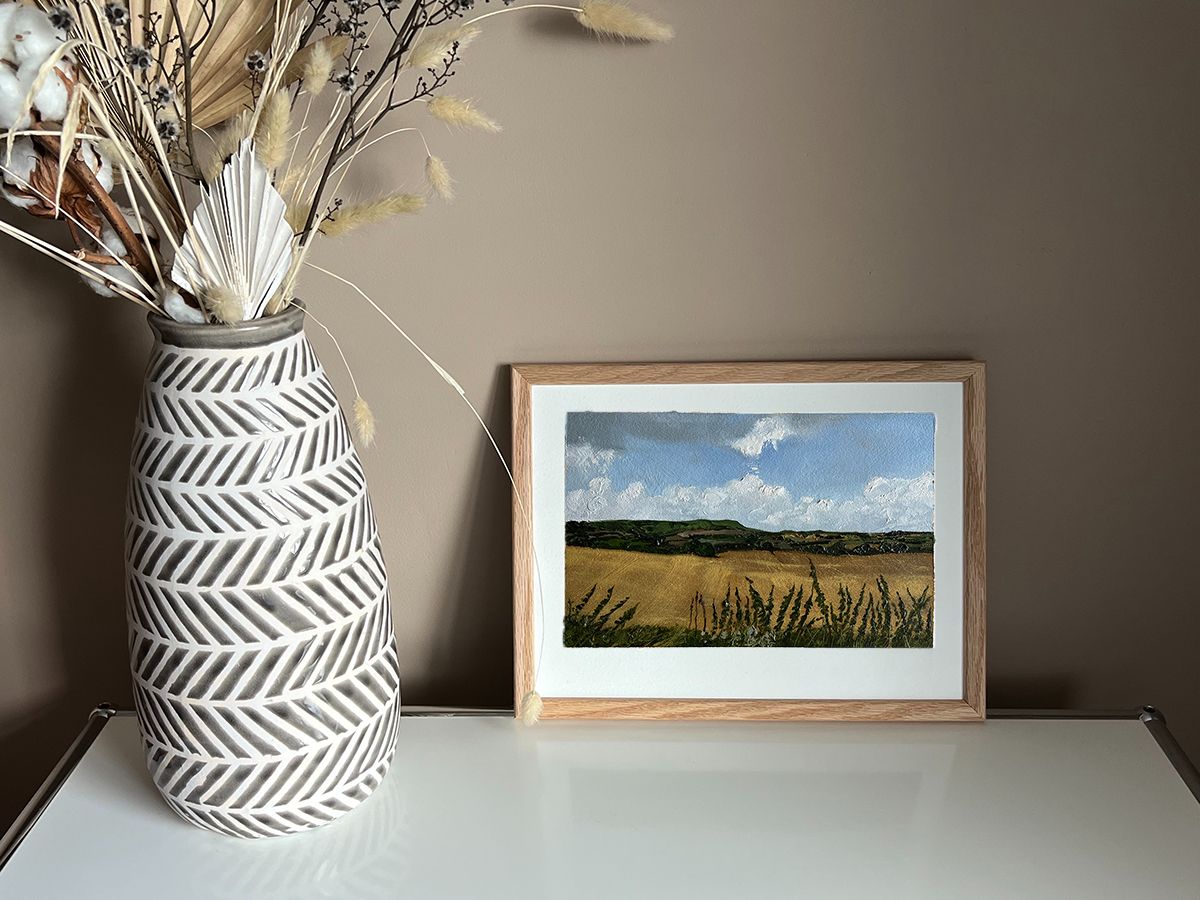 .Artist Open Houses 2022.
Located at the edge of the Downs, my Southwick Hill house invited visitors to combine browsing art with a walk in nature. A large collection of oil landscapes and portraits as well as mixed media pieces – papier mache, botanical collages and textile art – were displayed in a gallery style configuration throughout the ground floor.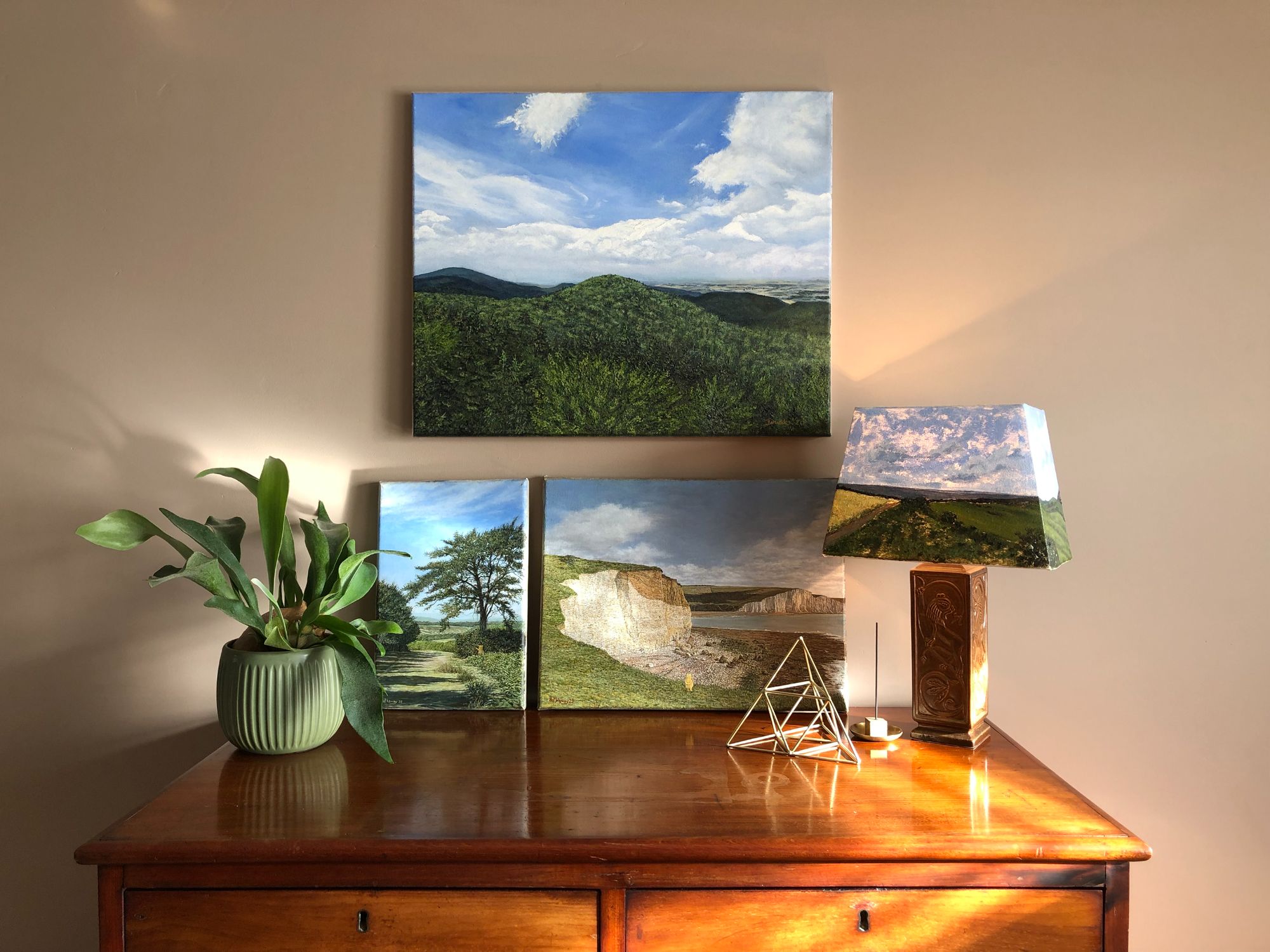 Selection of limited edition giclée prints inspired by the beautiful landscapes of Poland and England.
The pieces showcase my signature creative process, capturing gorgeous colours and textures of nature.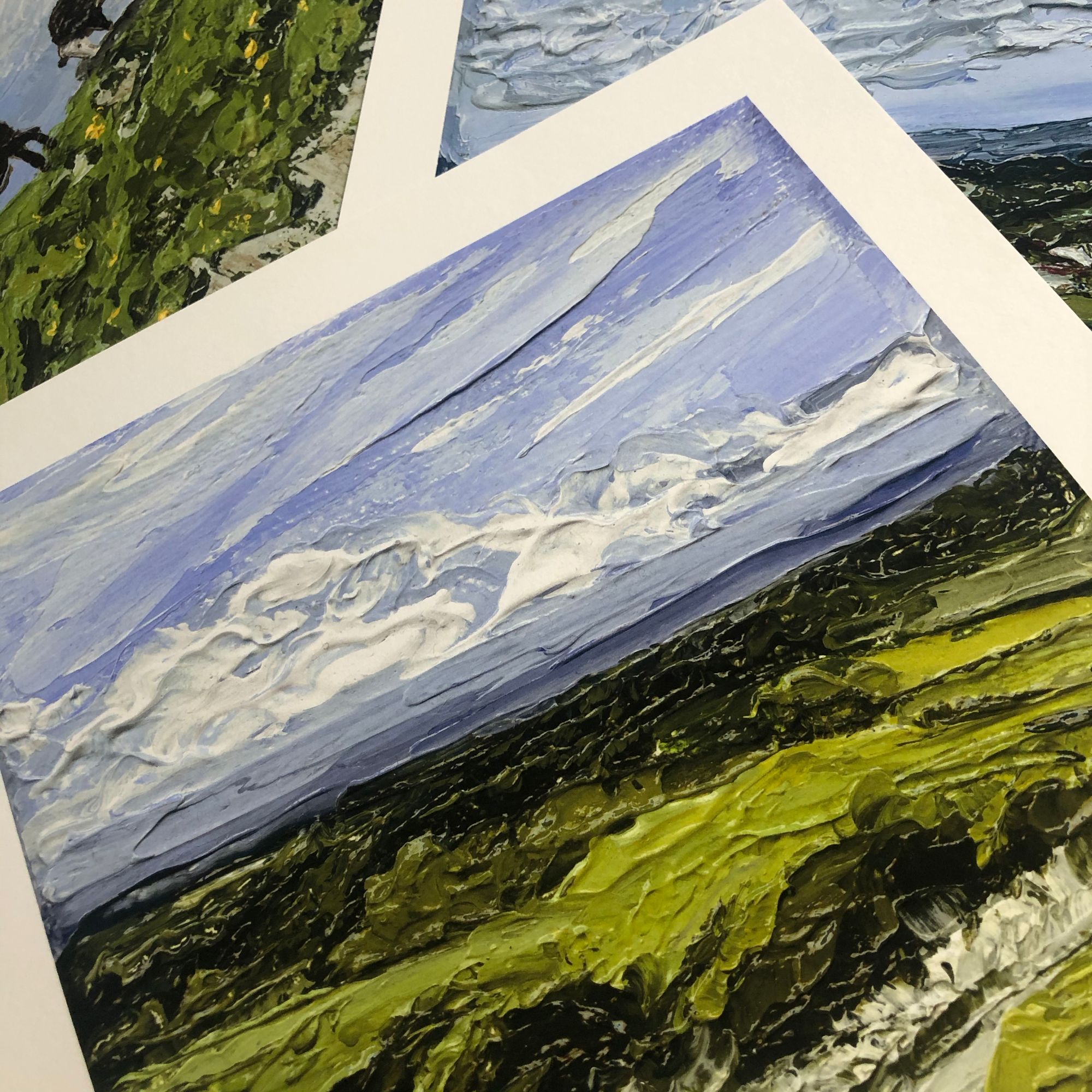 .COMMISSION YOUR PAINTING.
Is there a place that's very meaningful to you? – a view that you love, a special moment or mood a certain spot brings up for you...
Get in touch if you feel drawn to my work and would like to commission a painting. Whether you have something specific in mind or would like us to develop your idea together.
I'll work with you to create a brief tailored to your needs so that you can trust my creative process.