Venue No.1 On THE Independent Trail
.Dorota Biniecka Art Southwick - ARTIST Open Houses 2022.
Located at the edge of the Downs, this Southwick Hill house invited visitors to combine browsing art with a walk in nature. A large collection of oil landscapes, portraits and mixed media pieces were displayed in a gallery style configuration throughout the ground floor.
The hosts, Dorota and Mervyn, are long time friends and self-taught painters who bonded over art at a time they were not living their fully creative lives. Dorota and Mervyn were joined by mixed media artist Susannah Petszaft and textile artist Maggie Tuite.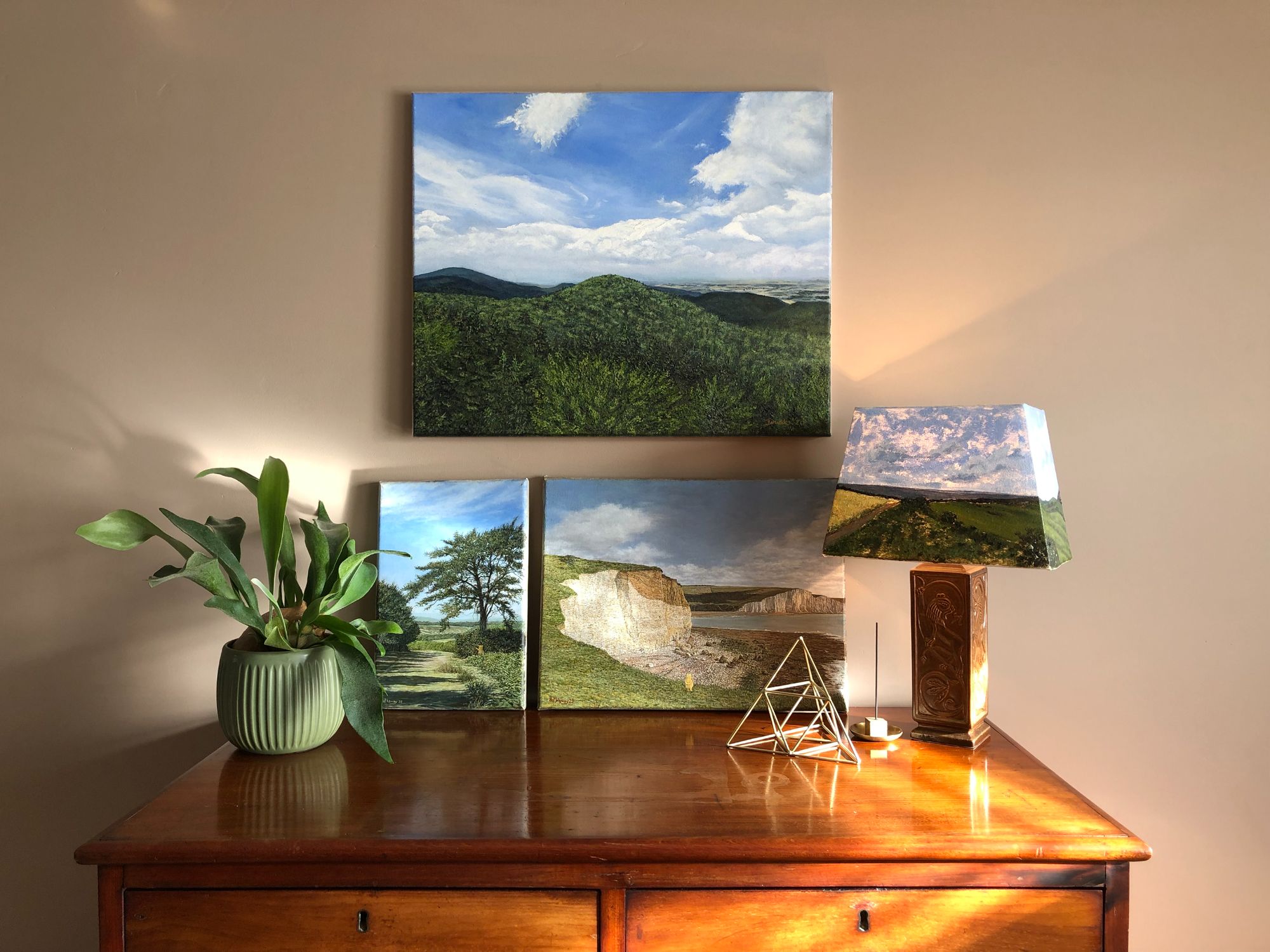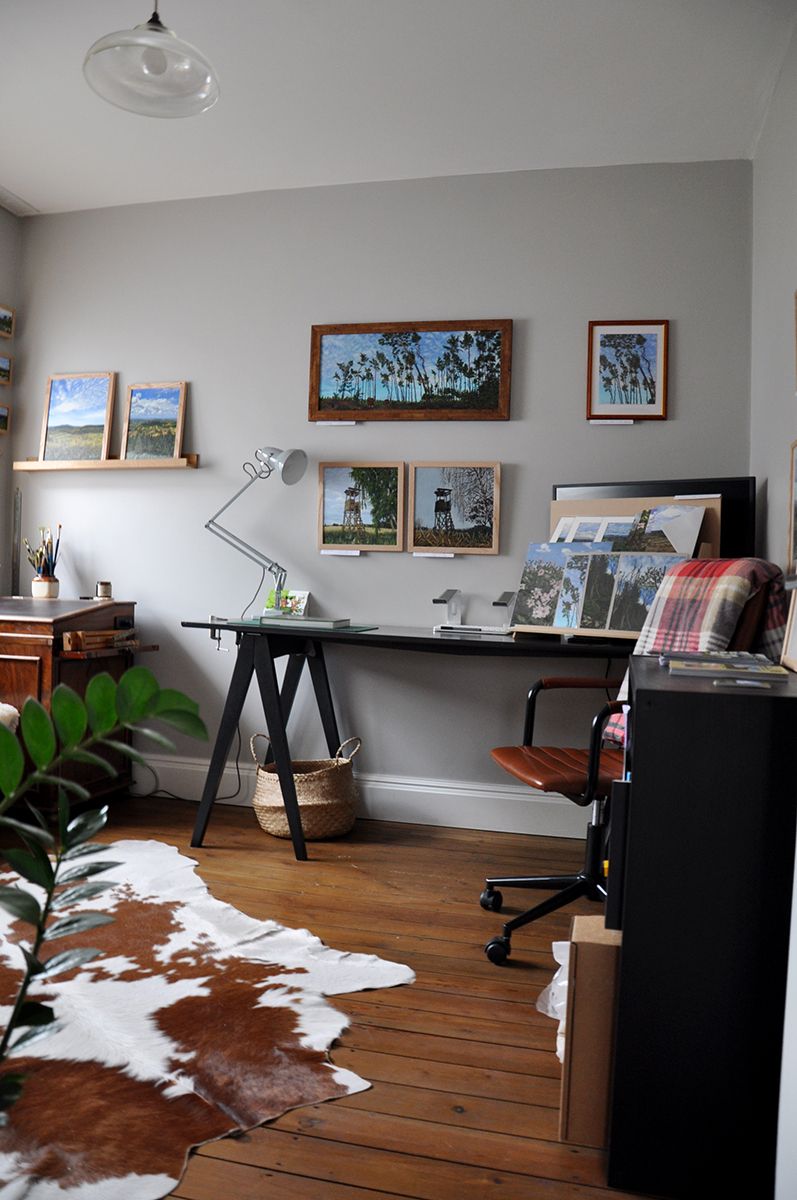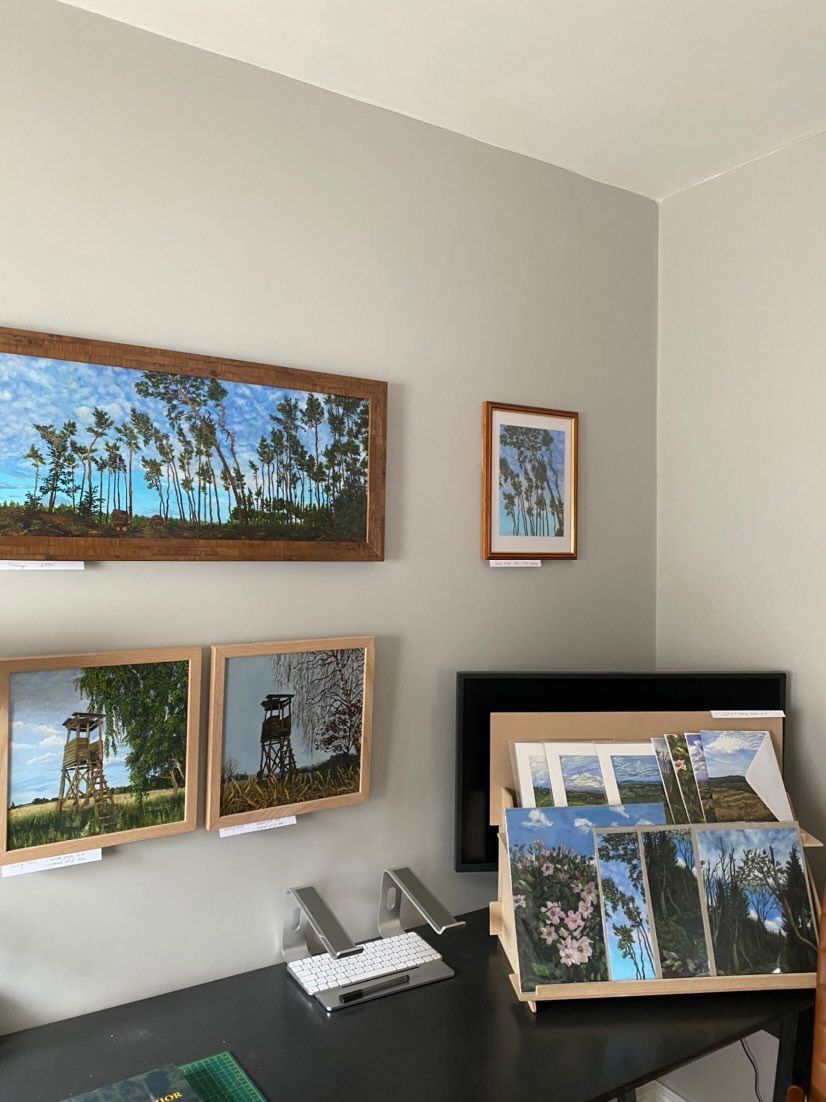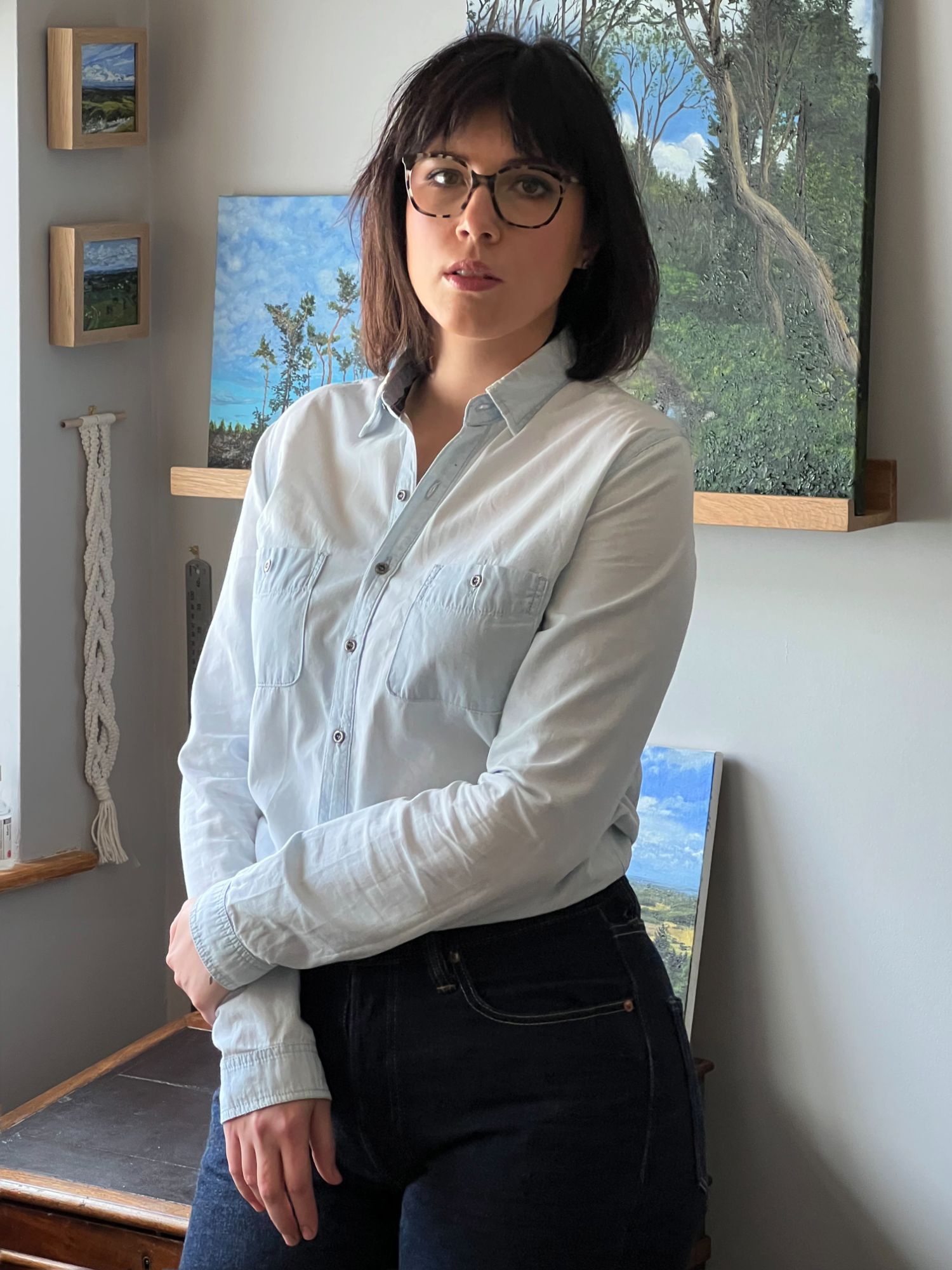 Dorota is a contemporary landscape artist painting with oils, celebrating the unassuming beauty of nature. Visible brush strokes and thick, sculpted layers give her paintings a tactile character.
Mervyn's oil paintings are inspired by the techniques of great painters from the past. He creates in The Grateful Shed in Crowborough, near the beautiful Ashdown Forest.
Susannah is a mixed media artist creating in papier mache, botanical collages using her own printed materials, silk painting, abstract landscape painting and upcycled necklaces. Colour is a great joy and producing artworks from upcycled materials is a constant stimulation for her.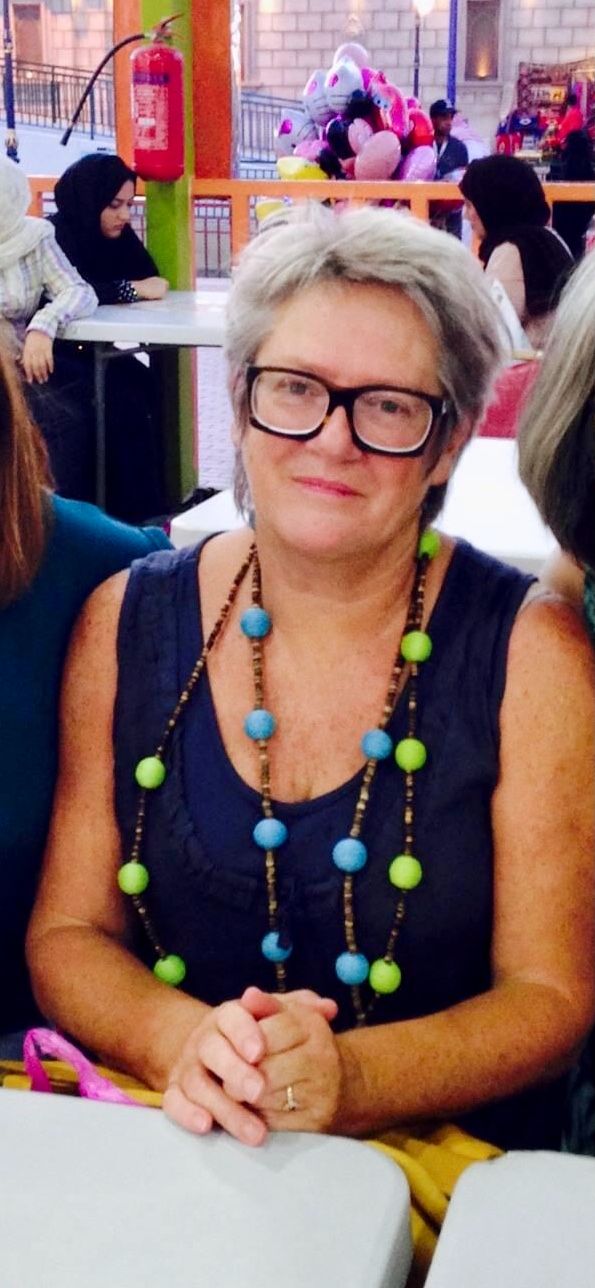 Maggie is a textile artist based in Shropshire. She creates images from fabric and paper with needle and thread are her "tools of the trade". Using a sewing machine and free motion stitching, Maggie's textiles come alive. Her love of colour and travel are reflected in her pieces.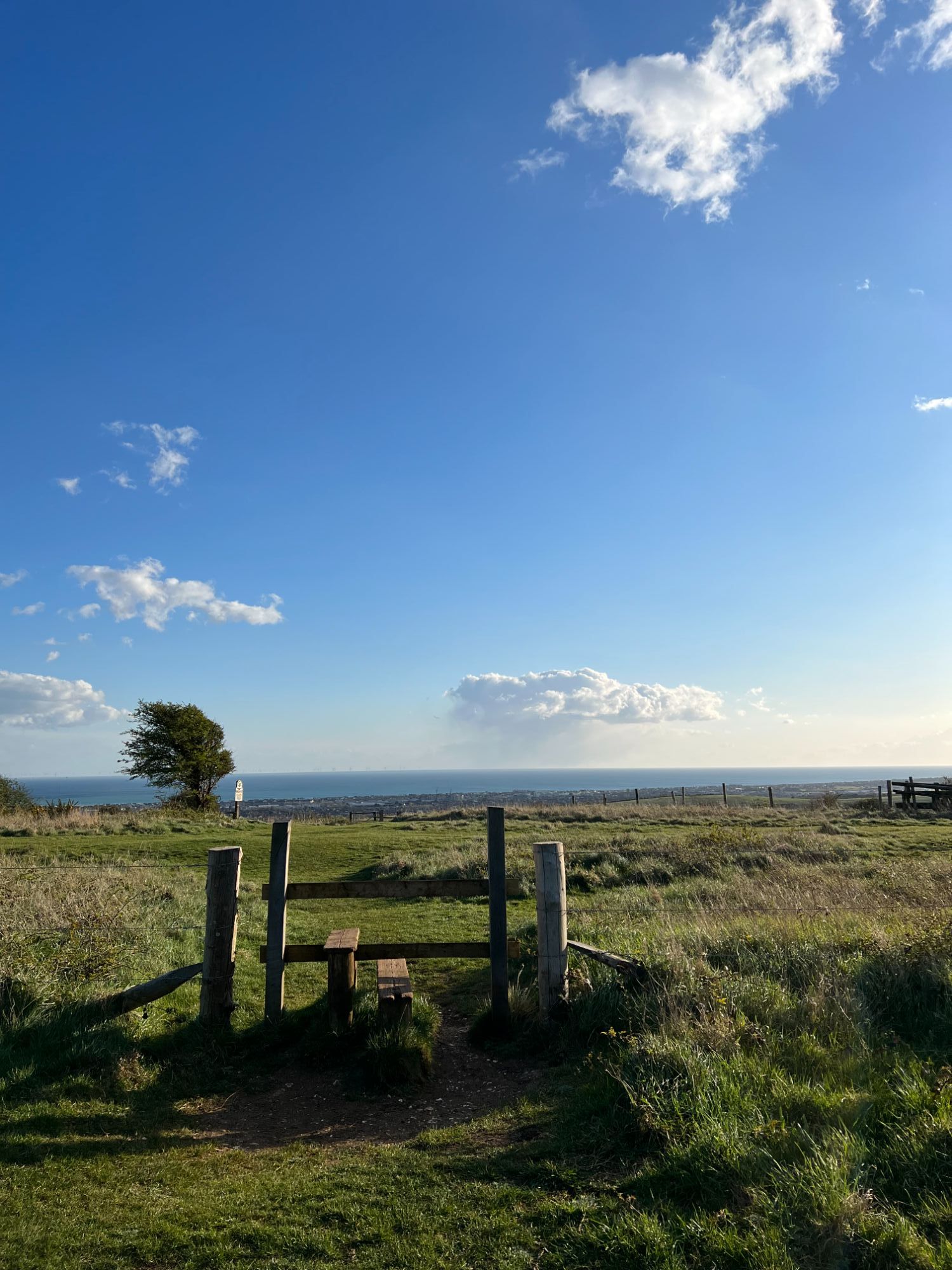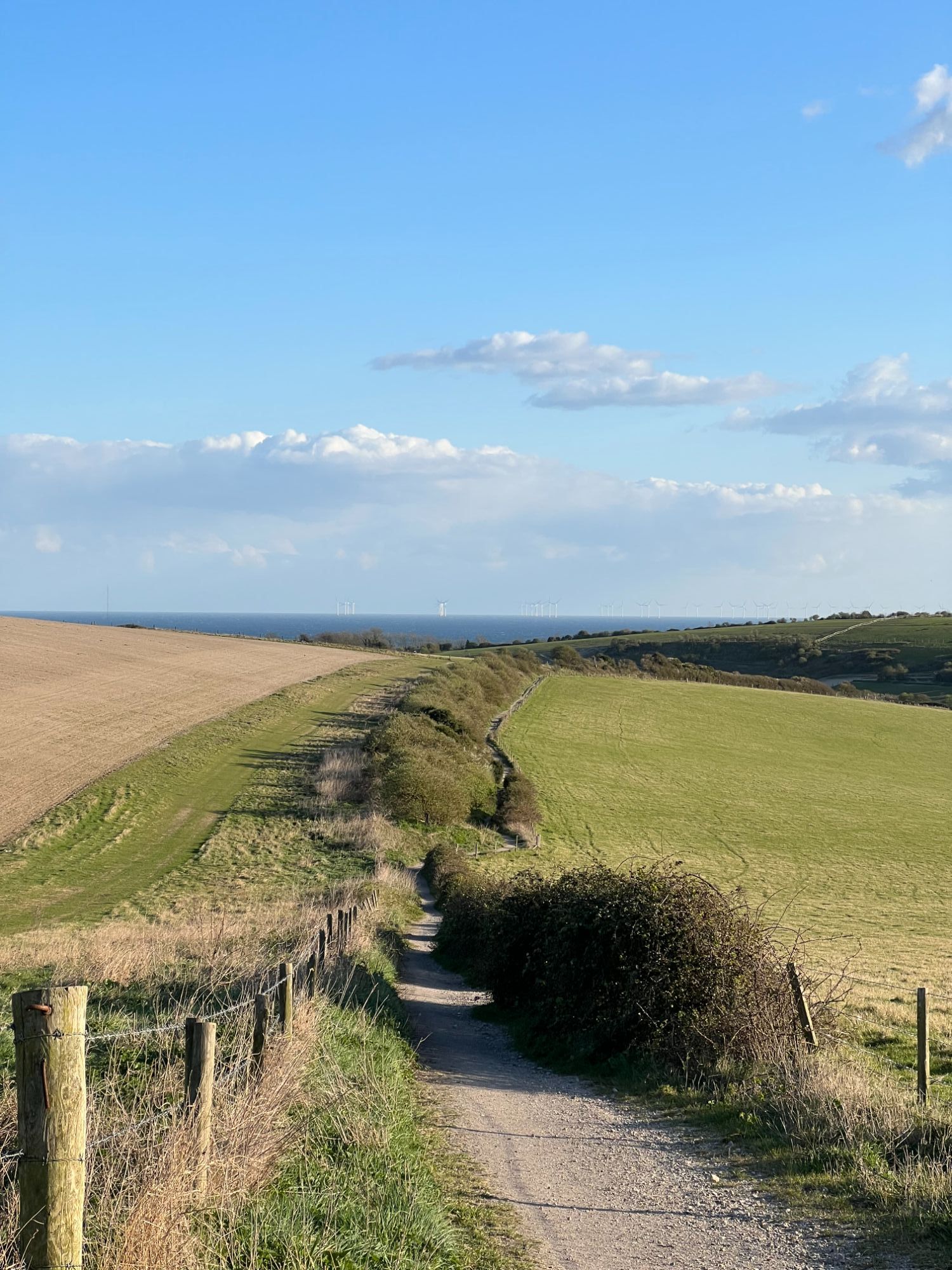 Just couple of minutes from the house, you can explore the green hills of the South Downs. Walking over the Southwick Hill, along fields and gorse pathways towards Thundersbarrow Hill. Then heading up on the South Downs Way. You can also loop back via Mossy Bottom Barn.
.AOH is celebrating its 40th Anniversary this year.
Please share your images representing the number 40 on Instagram using the hashtag #AOH40