I'm Dorota – I'm a brush and palette knife artist painting with oils. I enjoy working with visible brush strokes, and thick, sculpted layers when using knives to give paintings tactile character. The kind of textures and colours that make you want to get super close to it…to inspect it and to touch it.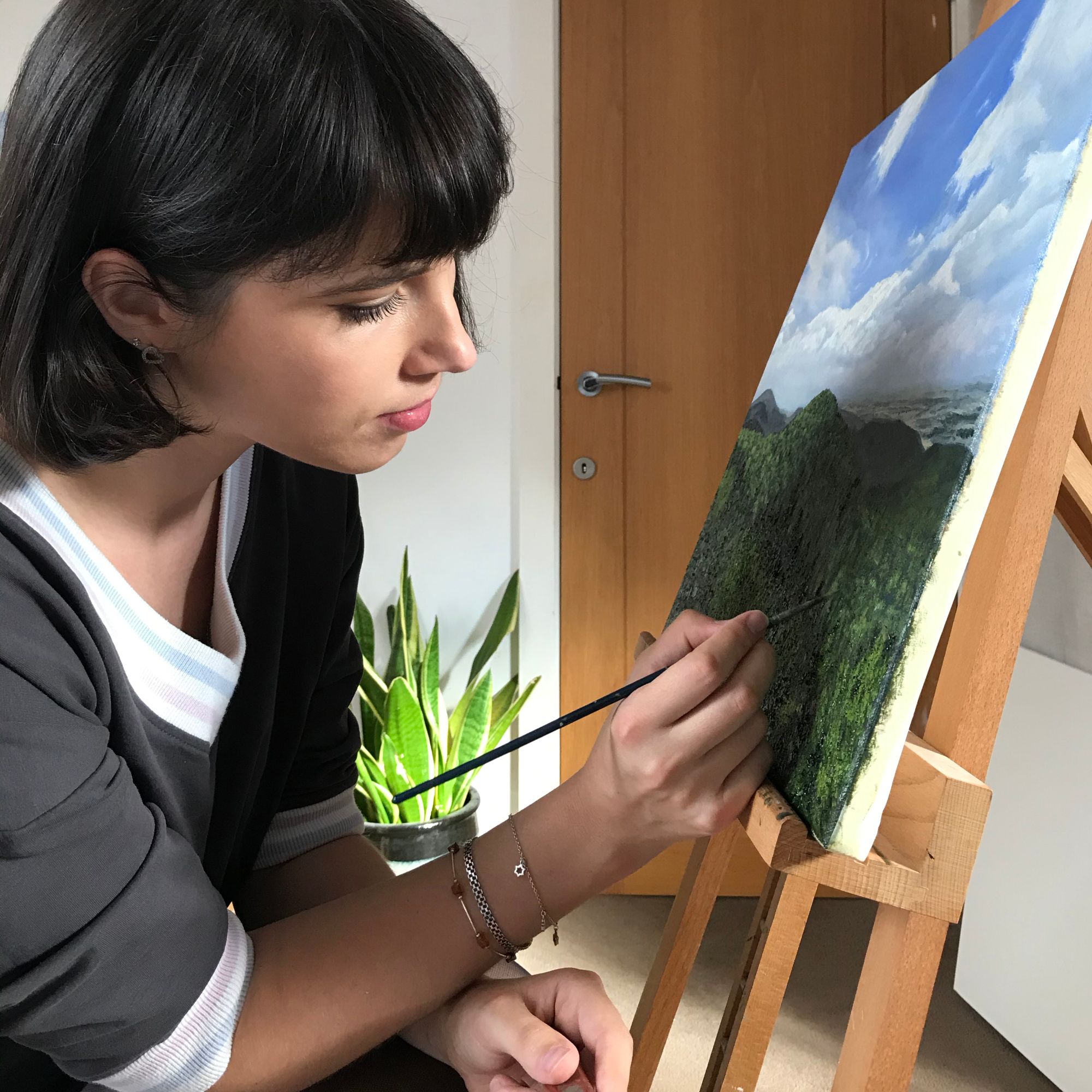 I'm a self-taught artist, having painted in oils since I was 11 years old. However, for many years education and work within design and innovation took priority over my art, and I'd create only occasionally on commission. Being so creative in my job meant I didn't quite notice how much I missed painting... I'd say I'll paint more once I got my degree.. once I accomplished something ... and years passed.
But, no longer wanting to delay this artistic part of my creativity, I'm dedicating 2020 and beyond to painting self-initiated projects. I look forward to exploring and translating the beautiful landscapes of England and Poland onto canvases!
I paint from my studio on a hilltop at the edge of the Downs in Southwick.
Sitting in the corner, is my cherished art station – a blocky Victorian drop lid davenport with its stains and scratches anchoring it to the many creative lives it lived.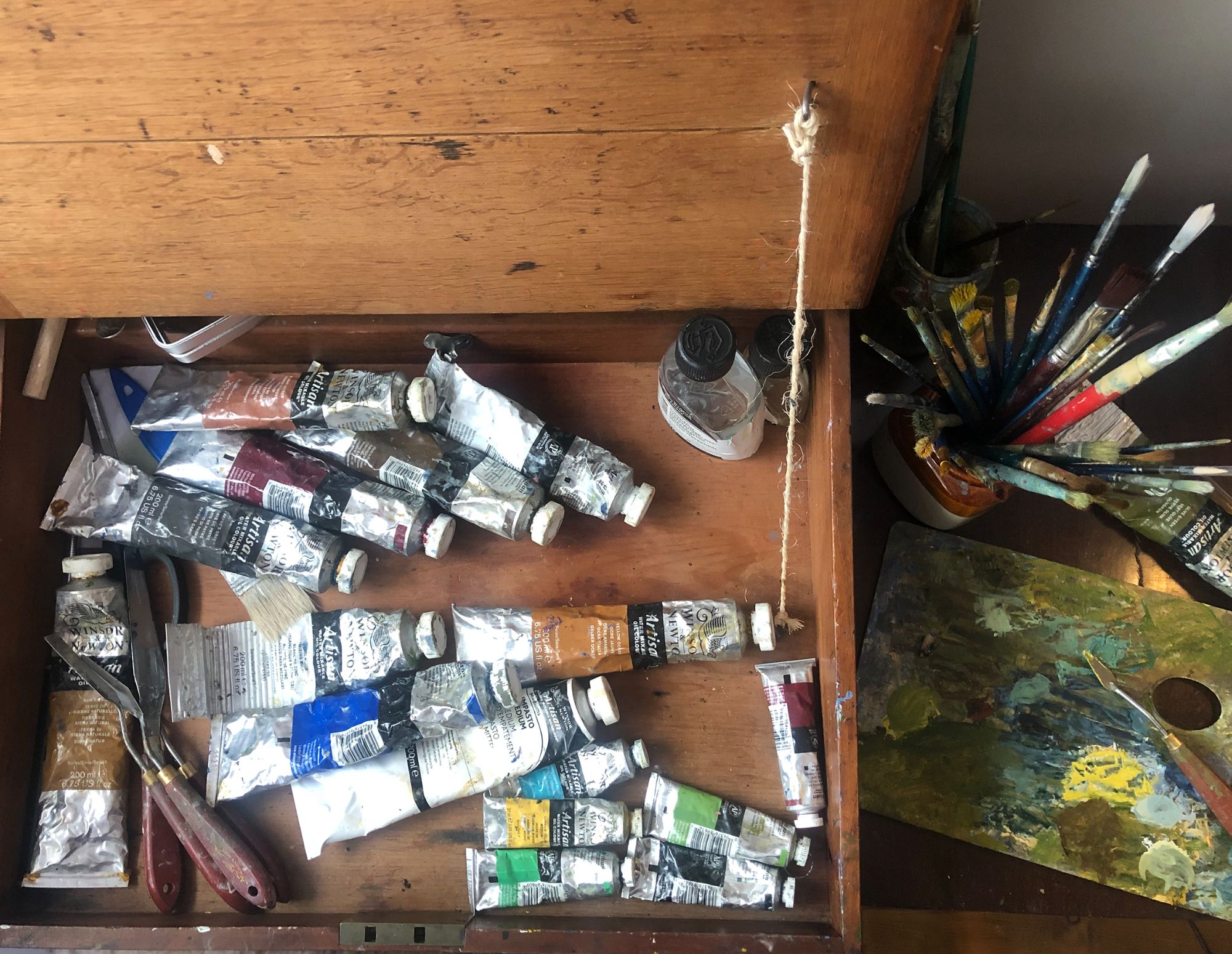 .bring more nature into your home.