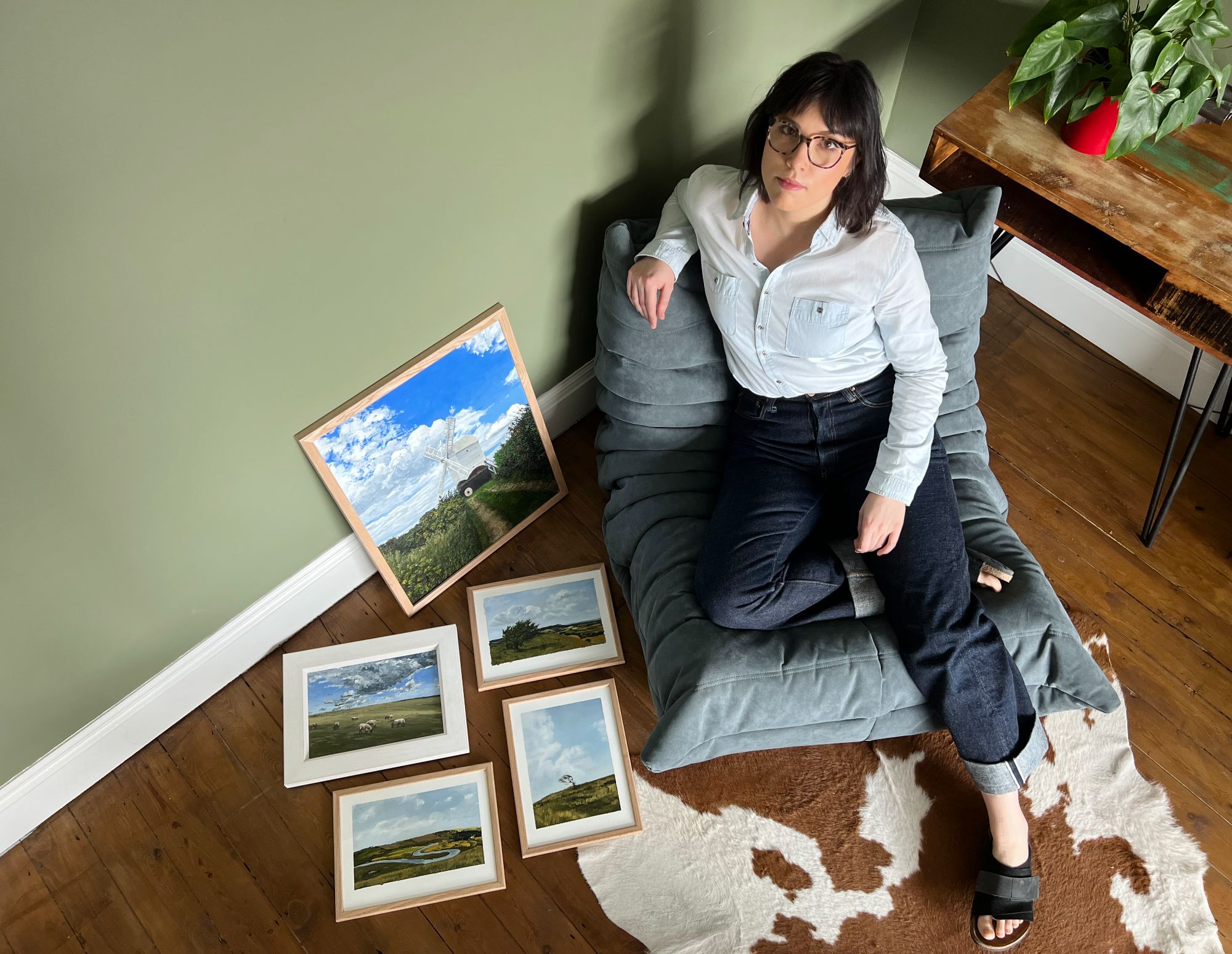 I'm Dorota – I'm a brush and palette knife artist painting with oils. I enjoy working with visible brush strokes, and thick, sculpted layers when using knives to give paintings tactile character. The kind of textures and colours that make you want to get super close to it…to inspect it and to touch it.
.I LOVE PAINTING EVOCATIVE LANDSCAPES.
...Dramatic skies, expansive open spaces and rolling hills of rural landscapes I grew up surrounded by in Poland, and now love to escape to living in Sussex, England. I want my art to mark the special connection between our home, the land around us and the infinitely minute and timeless moments that link these.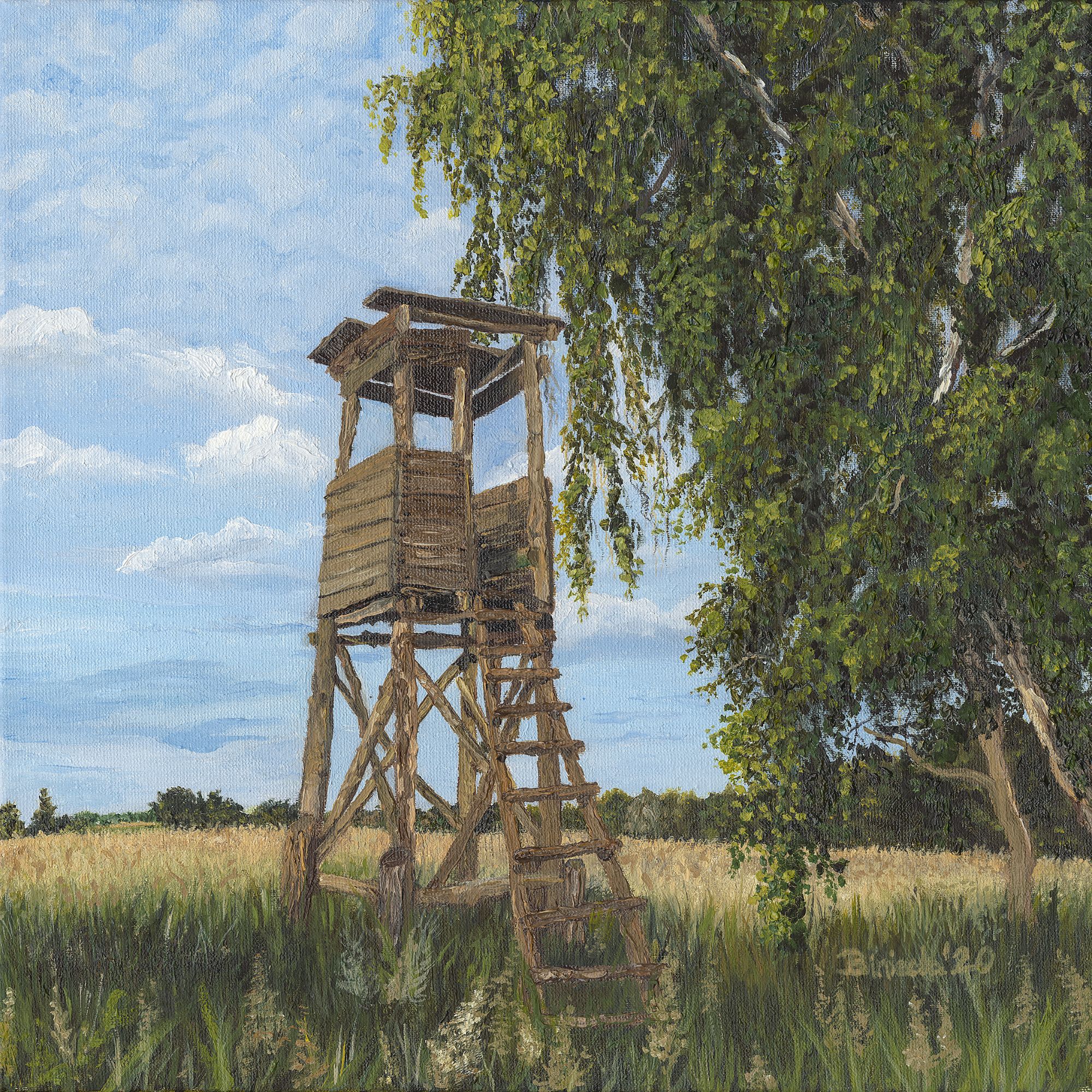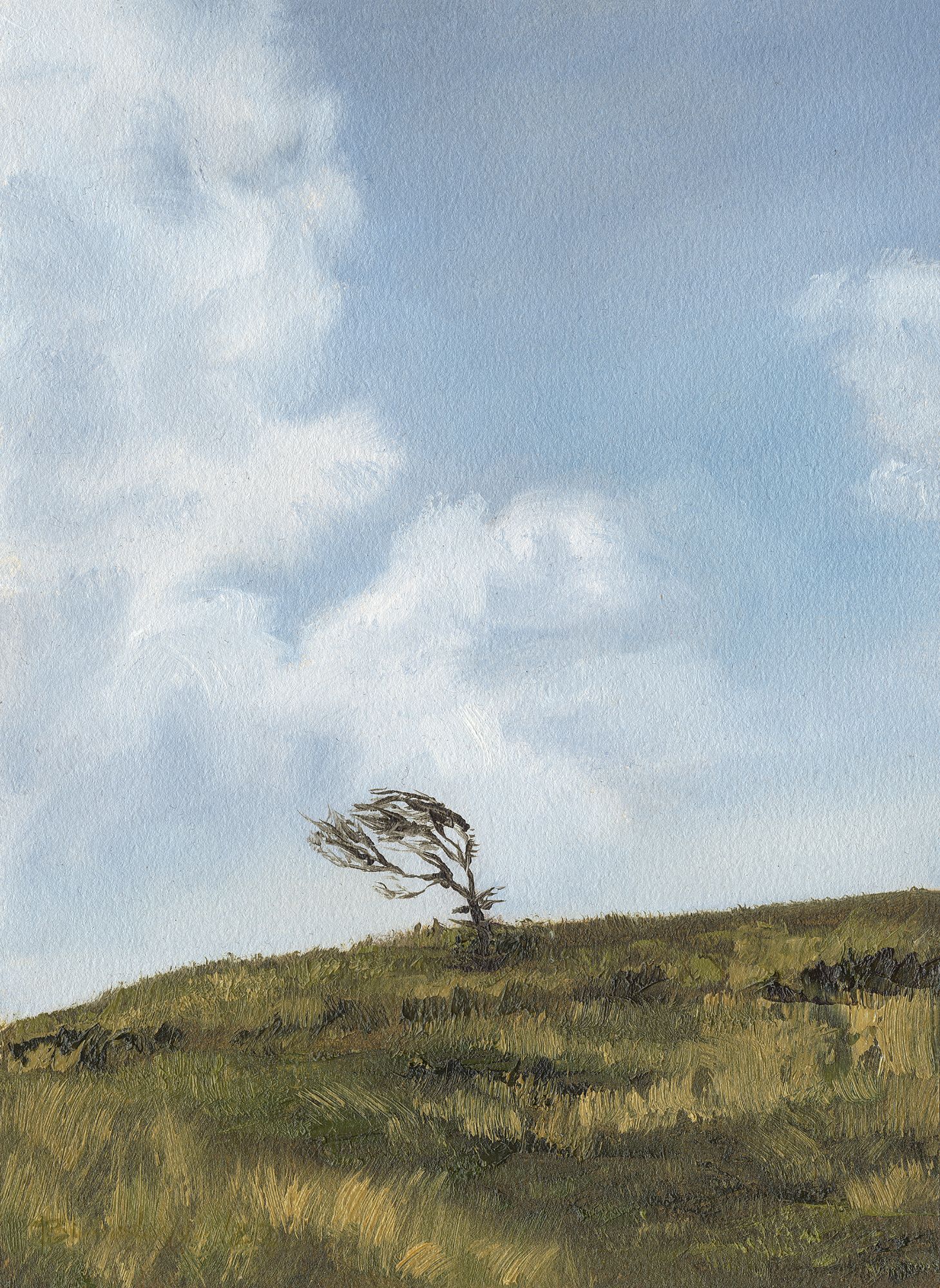 I'm a self-taught artist, having painted in oils since I was 11 years old. I'm also a designer and innovation consultant. I love making things, making things work better and making things beautiful.
However, for many years education and work within design and innovation took priority over my art, and I'd create only occasionally on commission.
Being so creative in my job meant I didn't quite notice how much I missed painting... I'd say I'll paint more once I got my degree.. once I accomplished something ... Years passed until I decided to no longer delay this artistic part of my creativity.
Tucked in a corner of my studio, is my cherished mahogany art station - a blocky Victorian drop lid davenport, like an anchor to past times and the many creative lives it lived.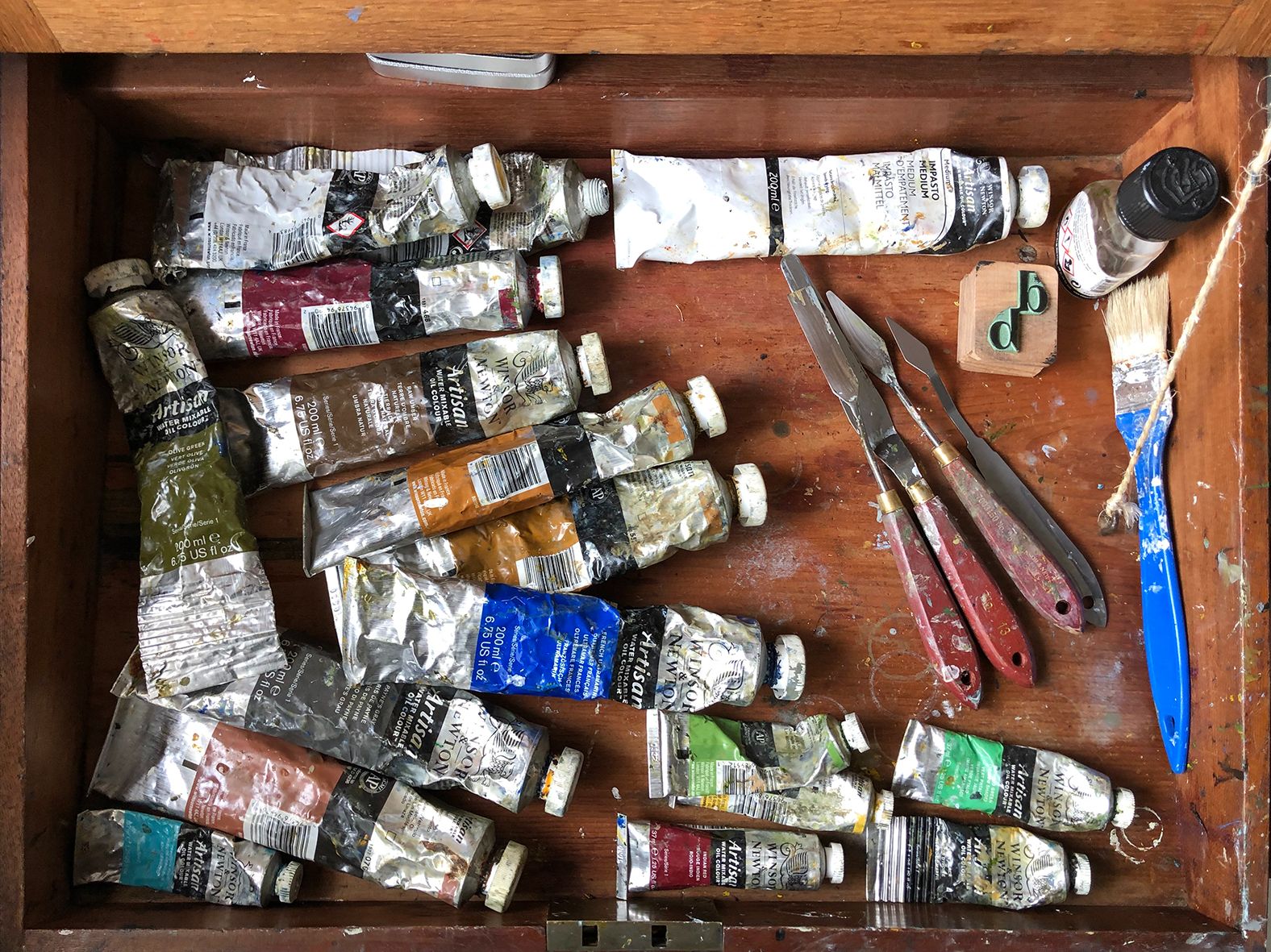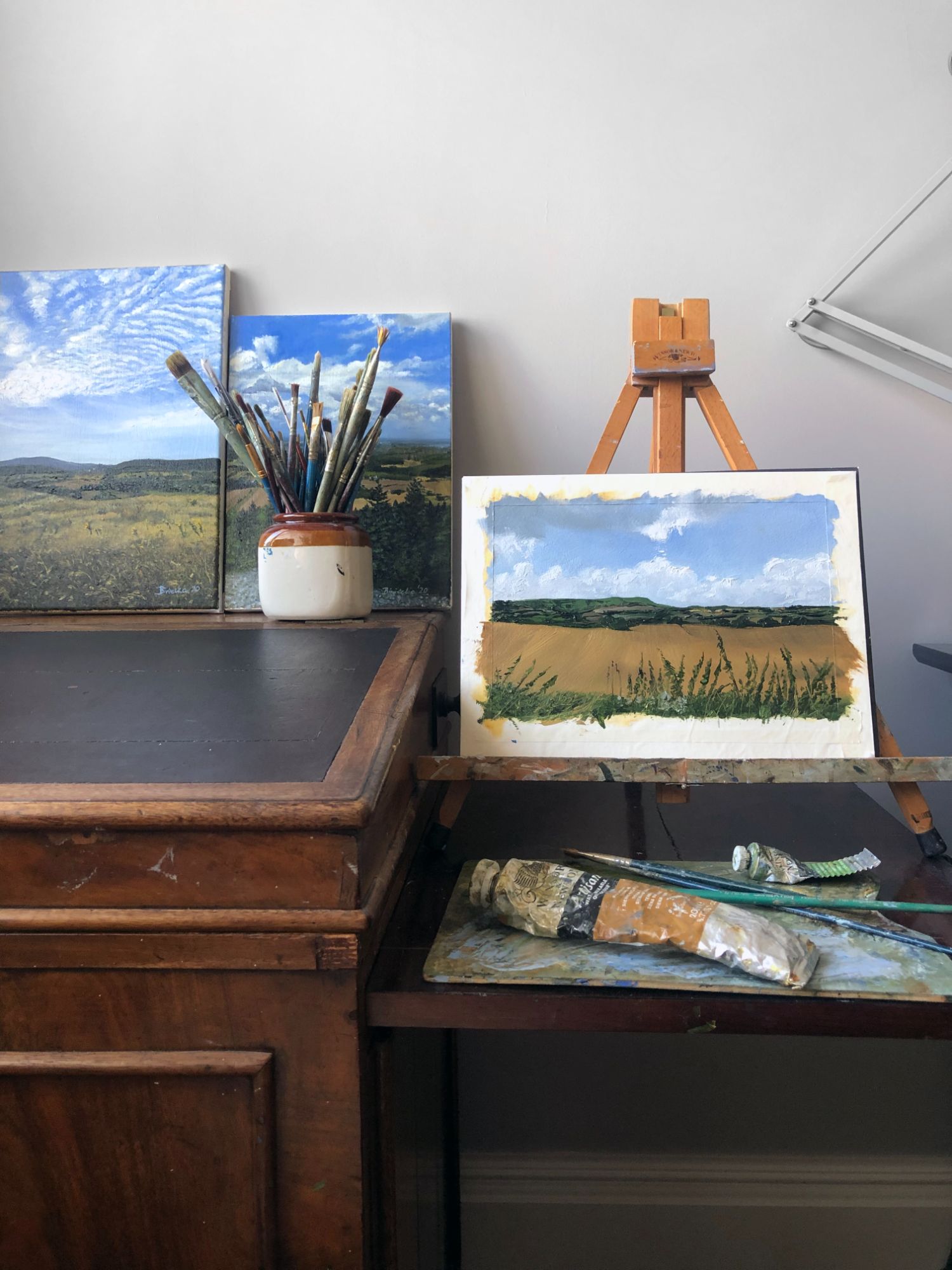 .What makes your creative space special?.
.BRING MORE NATURE INTO YOUR HOME.